CUCKOO!
كوكو
Directed by Jörgen Scholtens
Cast: Screenwriter: Jörgen Scholtens, Pepijn Van Weeren, Producer : Jörgen Scholtens, Jimmy Groeneveld, Cinematographer: Richard Spierings, Editor: Maarten In 'T Hout, Sound Design: Rudy Mackay
Subtitled
2021
7:23 mins
Synopsis:
An absurd comedy about a lonely man (Frank Lammers) who lives inside a cuckoo clock. Every hour he straps himself into his ejection seat and shoots through the doors of the watch. "Cuckoo!" He yells, "Cuckoo!" His work is of vital importance. The old lady who sits under the clock needs to take her medication precisely at the top of every hour. One day the man has the opportunity to win a substantial sum of money in a radio quiz. He loves gadgets and wants to buy a new computer. The only problem is that he can only dial in at the exact time he's supposed to sit in his seat.
 الملخص
كوميديا ساخرة تدور حول رجل وحيد (فرانك لاميرز) يعيش داخل ساعة الوقواق، كل ساعة يربط نفسه في مقعده وينطلق خارجاً من خلال أبواب الساعة ويصرخ: وقواق.. وقواق. عمله له أهمية حيوية. فالسيدة العجوز التي تجلس تحت عقارب الساعة تحتاج إلى تناول الدواء تمام كل ساعة. الرجل لديه فرصة لربح مبلغ كبير من المال في مسابقة إذاعية. هو يحب الأدوات ويريد شراء جهاز كمبيوتر جديد. المشكلة الوحيدة هي أنه لا يمكنه الاتصال إلا في الوقت المحدد الذي من المفترض أن يجلس فيه في مقعده.
Directors Bio: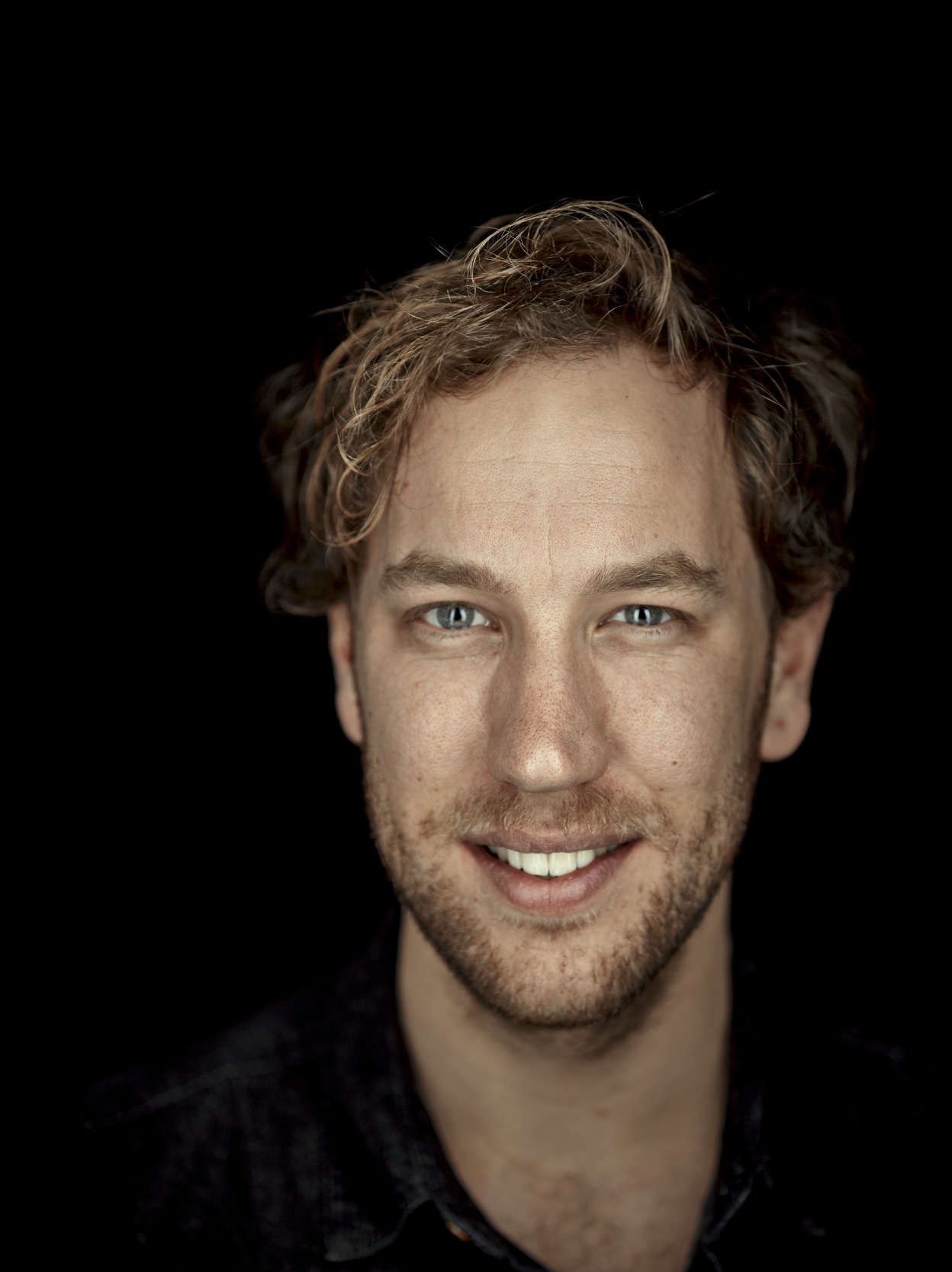 Jörgen Scholtens (Leeuwarden, 15-10-1986) is an actor and movie director from the Netherlands. He started his professional acting career when he was only 19 years old. After five years of acting in different Dutch movies and television shows, he gathered a film crew to make his first short movie. With Success! In 2018 Jörgen won the 48-hour film project in three different cities. His film' Masterclass' was announced as one of the best 48 hour-films worldwide in 2018. Therefore "Masterclass" was screened at the Cannes Festival in 2019. In 2019 he made his first film with a fair budget. This resulted in the movie "KOEKOEK!/CUCKOO!". "CUCKOO!" was selected as one of the best debut films in the Dutch Film festival.
المخرج
يورغن شولتنز (ليوفاردن ، 15-10-1986) هو ممثل ومخرج أفلام من هولندا. بدأ حياته المهنية في التمثيل عندما كان عمره 19 عامًا فقط. بعد خمس سنوات من التمثيل في أفلام وبرامج تلفزيونية هولندية مختلفة ، قام بجمع طاقم سينمائي لإنتاج فيلمه القصير الأول, "With Success!" "!بالتوفيق" في عام 2018 فاز يورغن بمشروع فيلم مدته 48 ساعة في ثلاث مدن مختلفة تم الإعلان عن فيلمه  "Masterclass"  كأحد أفضل أفلام 48 ساعة في جميع أنحاء العالم في عام 2018. لذلك تم عرضه في مهرجان كان في عام 2019. وفي نفس العام ، قدم فيلمه الأول بميزانية معقولة. نتج عن ذلك فيلم "KOEKOEK! / CUCKOO!". كوكو!" تم اختياره في مهرجان الفيلم الهولندي كواحد من أفضل الأفلام تُعرض لأول مرة"
Plays in
This package includes a variety of international and award-winning short fiction films that discuss human rights issues and…